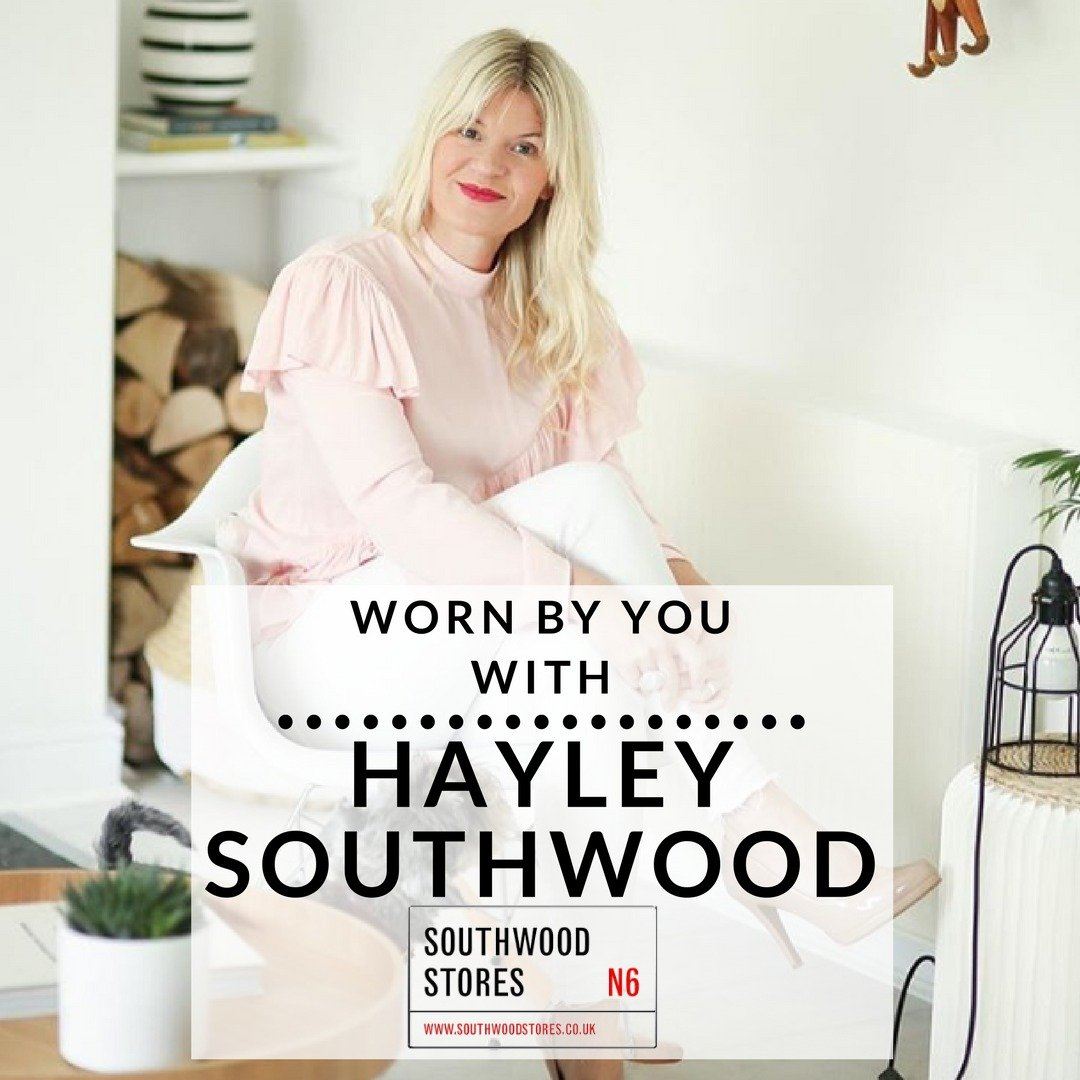 'Worn by You' with Hayley Southwood
It's officially the first day of Autumn, and I for one am ready for it. Let's not dwell on our non-existent Summer but start looking forward to cool, crisp days, long walks and glasses of red wine in front of the fire.
Since it's the first day of Autumn, I'd thought I'd introduce a new, and if I dare say so myself, fabulous blog series to grace these here parts of the Boo Chew sphere. Every Friday for the next couple of months, I will be interviewing some amazing women and mothers who I not only adore on instagram, but find utterly inspirational. 
But what will I be asking them I hear you say? Well, as you may know, at Boo Chew we bring you the key colours from the runway each fashion season to help keep you Mamas bang on trend and looking fabulous, even if your Breton top is covered in dried-up weetabix.
So we thought we'd take a nosey and find out what trends some other mega-Mamas are loving for Autumn / Winter, as well as having a mooch through their wardrobe, and find out who inspires them in the world of fashion.
First up, we have the incredible Hayley Southwood. Hayley is creator of the Southwood Social Hub, a networking hub for women in business full of fab, supportive and caring women. She also owns the super chic Southwood Stores, a Scandinavian influenced lifestyle store. Not only does she have impeccable interior design taste, but she has great taste in fashion and always looks fantastic. So, who better to start with really?!
How would you describe your style?
Mmmmm tough one! I feel I have my own style and I know my shape very well. I wear clothes that make me 'feel' good and this is completely dependent on how I want to feel each day. 
What are your wardrobe staples?
I love monochrome staples, my All Saints leather jacket, leather leggings, white shirts, white trainers.
What's your most loved item in your wardrobe?
My most loved item is probably my leather jacket, I wear it differently but with EVERYTHING!
Favourite stores to shop in and why?
I love the high street, I regularly purchase from Zara, Topshop, &otherstories, but I love to treat myself to a few BIG purchases. I have my eye on a RIXO LONDON skirt at the moment and I adore my 1970 Bella Freud jumper.
Do you have a celeb style crush?
I don't have one particular style crush but I only really draw inspiration from instagram nowadays and I love Erica Davies, The Frugality, the fashion lift are my favourites! I think instagram is fantastic because you can identify with 'real women' who might have similar taste to you or similar body shapes etc.
What fashion trends are you loving for the Autumn / Winter?
I love the floral wave but I struggle with it as I am a little older nowadays. I always try to add a couple of pieces to my wardrobe in my own way without going the whole hog! 
What interior trends are floating your boat right now?
I am really interested to see the new colour pallets hitting our stores. I am loving the tan, coffee vibes that are rising. 
Any interior brands we should be following on instagram? 
I love art and prints and we have just started stocking a fabulous new artist called Melissa Selmin definitely one to watch.
So there we have it. An exclusive look into Hayley's wardrobe and personal style. I have to agree with her, I don't know what I'd do without my leather jacket. I'd definitely recommend checking out her store online: https://southwood-stores.myshopify.com/ and if you're a woman in business or thinking about starting up your own business then definitely check out the hub.
We hope you like our 'Worn by You' series. Next week we will be hearing from Jen Fuller at Etta Loves. 
Have a great Friday all.
Becks x