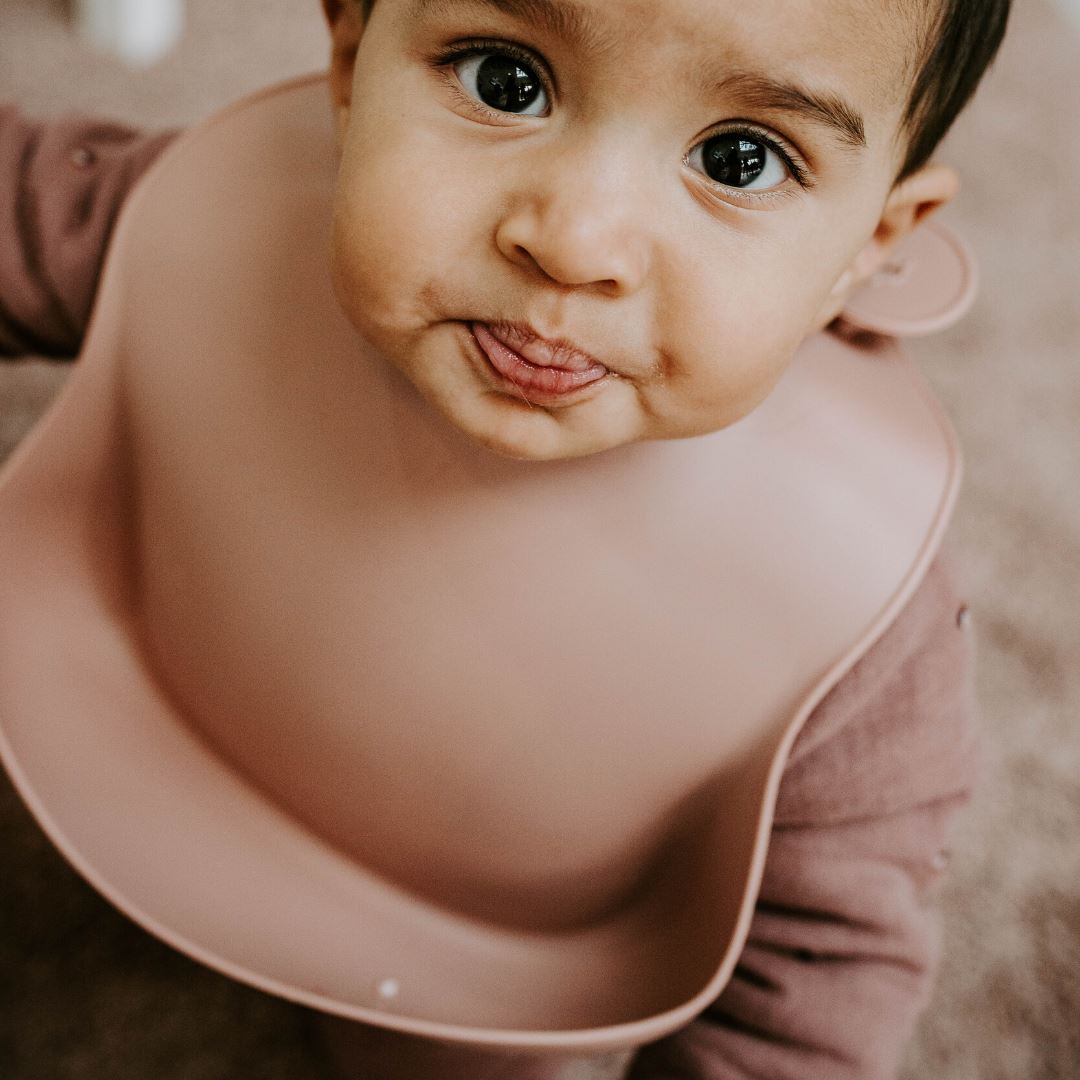 Our super soft baby bibs are made from 100% food grade silicone and are perfect for the start of your weaning journey and onwards. 

Waterproof silicone helps keep your child dry, essential while they're learning to drink from a cup. Plus, the generous front pocket on our bibs is a generous size and catches any spillages. because it is made from super soft silicone you can easily wipe it clean and it's good as new.
Burlwood is such a beautiful, unique colour, a dusty mauve that looks beautiful of boys and girls.
Boo Chew bibs are great while feeding out and about as you can simply roll up and pop in your bag. You don't have to worry about your messy eater as you can simply wipe clean, and pop back in your bag. 
Suitable for children aged 6 months - 3 years with an adjustable collar which grows with your child.
Boo Chew bibs are BPA free, Phthalate free and do not contain any nasty chemicals.