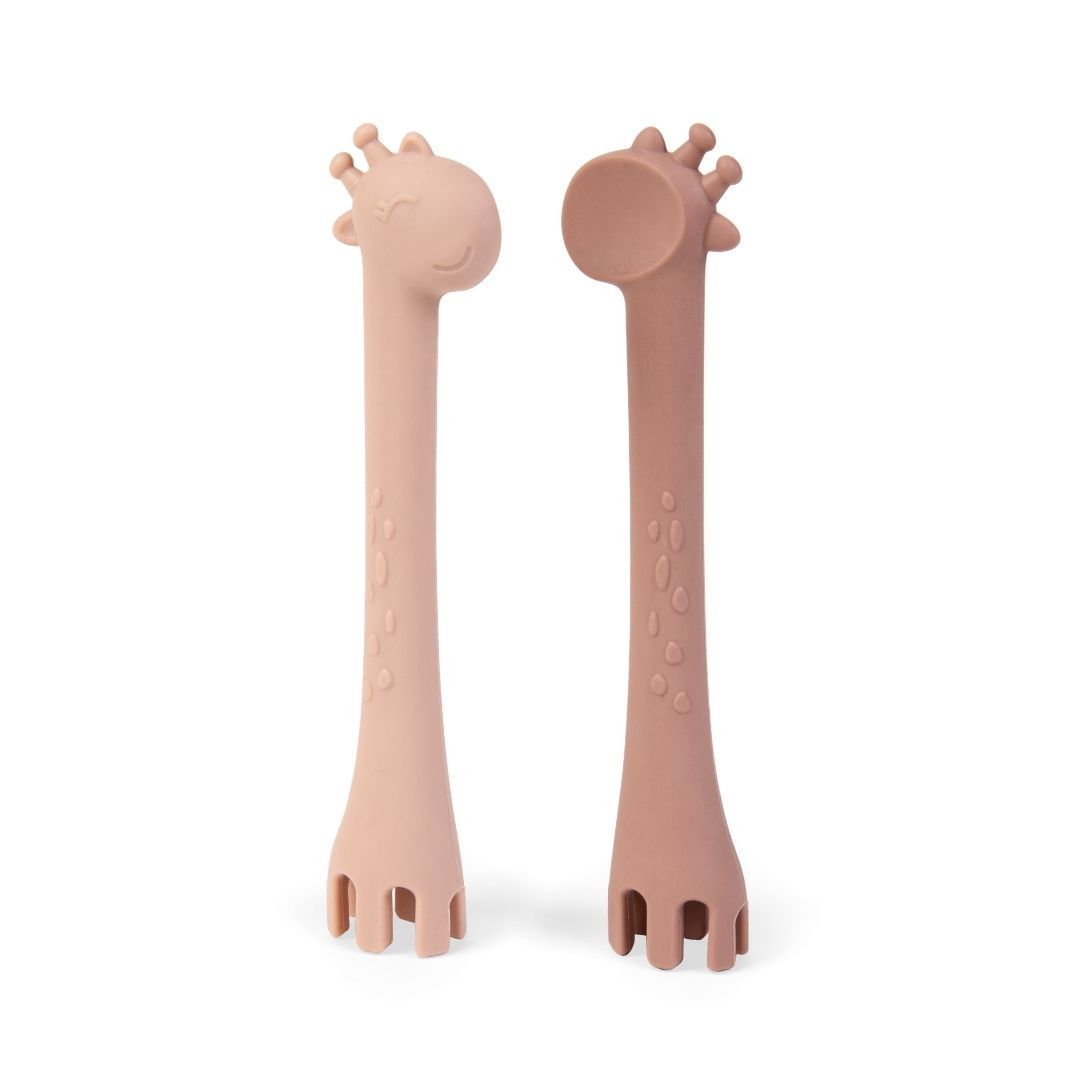 2 in 1 Fork & Spoon
Burlwood & Blush
Introduce your baby to weaning with our silicone 2-in-1 fork and spoon. They are perfect from the start of your little one's weaning journey, training them to eventually eat independently with confidence. 
Our design-led Baby's First Utensils is also ideal for babies who are more independent and parents who are looking to explore baby-led weaning.
Weaning utensils come in a pack of two in burlwood and blush. This set matches our silicone bib in burlwood.
The giraffe's legs introduce your baby to how a fork works. The 'double fork' feet help to grab and scoop food, making meal time lots of fun. Toddlers can hold one in each hand to push the food onto the fork legs, in-turn teaching them to hold a fork and knife in later life.

For babies who can't quite sit up in a highchair, the spoon is angled for ease of feeding while baby sits on your knee. The spoon head is also perfectly shaped for baby or toddler to feed themselves. Please note that due to the angle of the spoon head, this is more suitable for babies and children who use their right hand. 
Made from the highest quality food grade silicone, our 2 in 1 fork and spoon is buttery soft, and gentle on babies' gums.
Ergonomic handle provides easy grip and no slip and helps develop fine motor skill.