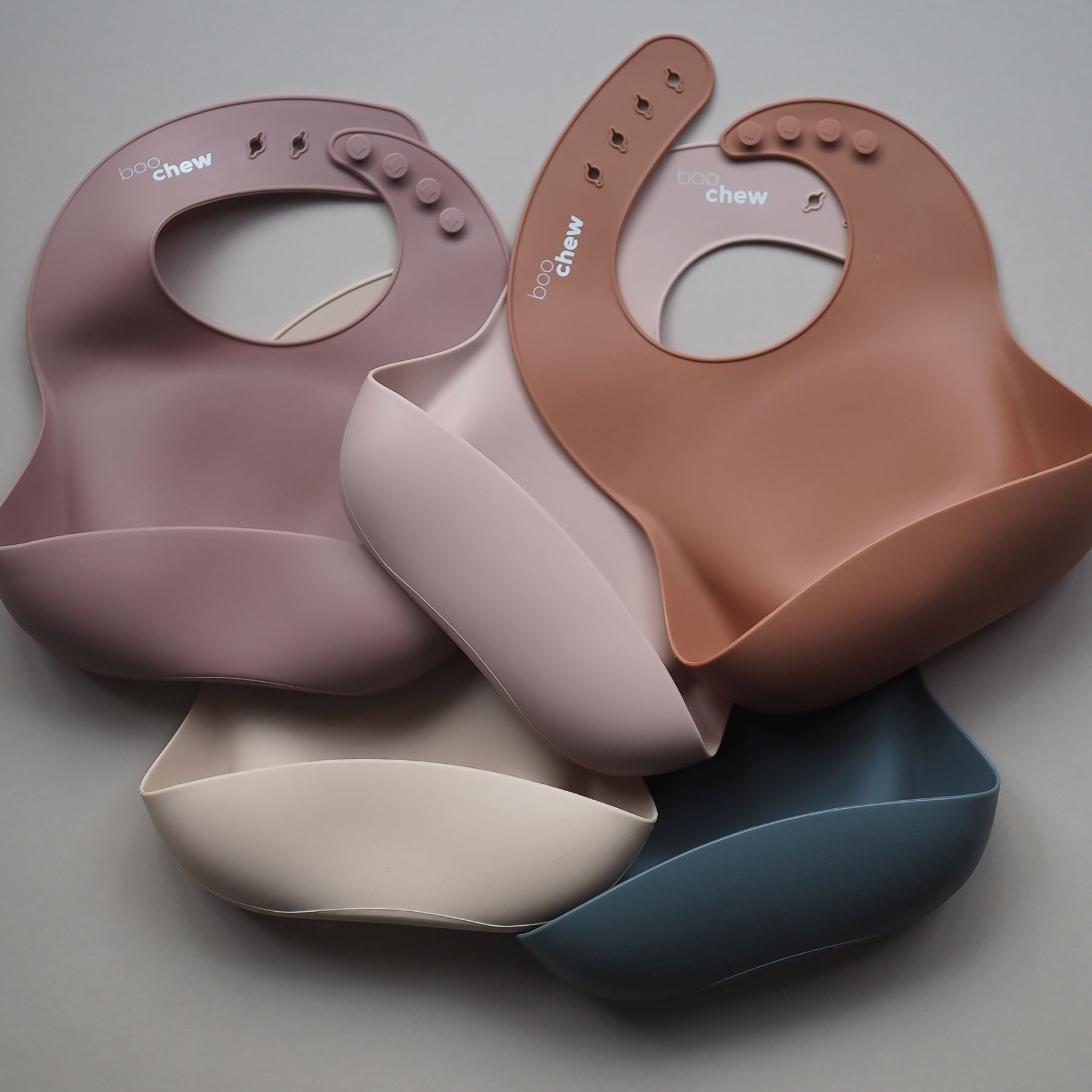 You can never have too many silicone bucket bibs for weaning in our book, so why not save £4 when you buy two. Boo Chew silicone bibs are buttery soft but still structured enough in order for the bucket to hold all the food that your baby will ultimately drop during weaning. 
Less mess equals less stress in our book!
Please choose two colours from:
Rust
Oat
Graphite
Burlwood
Blush
Our bibs match our 'baby's first utensil' sets - click here to view and our silicone suction bowls - click here to view. 
Boo Chew weaning bibs are made from 100% food grade silicone, super soft and are perfect for the weaning stage and onwards. Suitable for children aged 6 months - 3 years with an adjustable collar which grows with your child. 

Providing a stylish solution for messy eaters, the bib's front pocket is a generous size and catches any spillages. Perfect for busy mums, you can simply wipe clean or pop in top rack of your dishwasher. 
Our weaning bibs are a real space saver while feeding out and about as you can simply roll up and pop in your bag. 
Boo Chew bibs are BPA free, Phthalate free and do not contain any nasty chemicals.