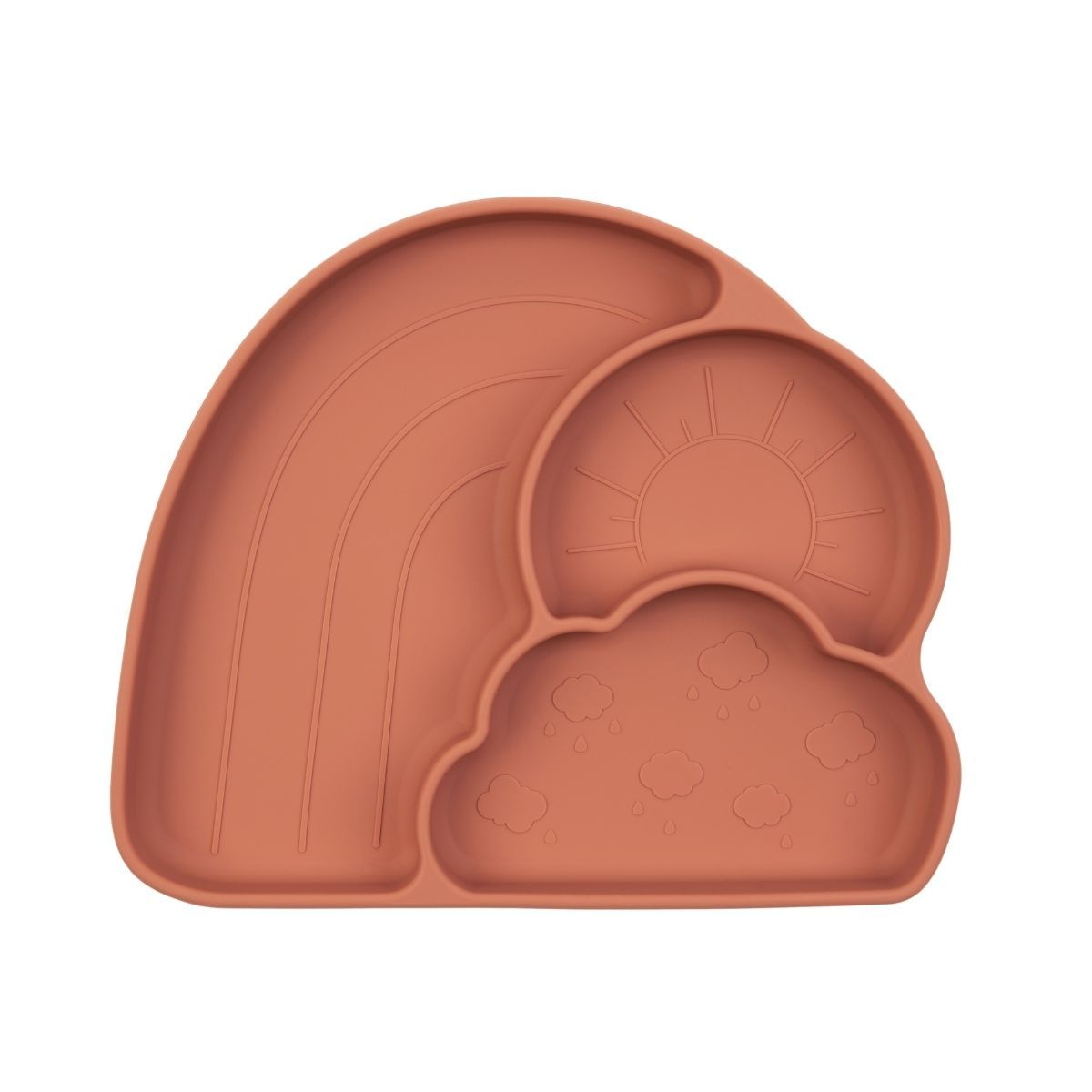 Rainboo Silicone Divided Suction Plate
Our silicone suction plate features perfectly sized sections that will please any fussy eater and is great for baby-led weaning.
The cute rainbow design not only helps to Make Mealtimes Fun but helps little hands scoop up their food with ease.

The Rainboo Silicone plate is suitable for all stages of weaning and is made for babies, toddlers and big kids (at heart).
We've made sure to include a strong integrated suction base to help keep the plate on most surfaces – less mess, means less stress!

- Suitable for 6 months+
- Product Dimensions: 21cm x 17.5cm x 2.5cm

Why silicone?
100%  non-toxic and doesn't contain any nasties - BPA, Pthalates, PVC Free
Completely unbreakable and baby-proof! You don't have to worry about dropping this on the floor
Silicone is non-slip, durable, soft to touch and easy to grip
Microwave, Oven, Freezer and Dishwasher safe – a parents dream!
Eco-friendly – our silicone products are so durable, that if cared for properly you can pass down to other siblings or pass on to family members. But if needed, you can recycle silicone!

Stuff we care about
Your child's safety is of the upmost importance to use that's why our Rainboo Silicone Suction Plate is:
Made from the highest grade LFGB standard food-safe silicone
100% non-toxic – BPA, Phthalate and PVC free
Independently Safety Tested and meets British & European Safety Standard EN14372